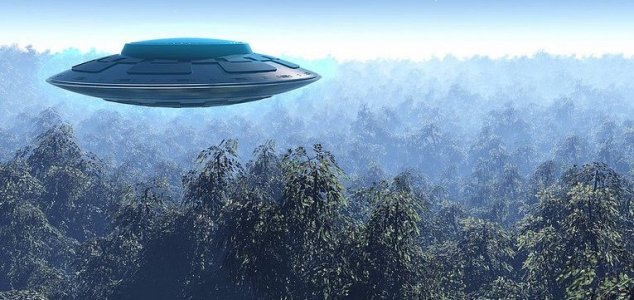 Greater Manchester has seen its fair share of UFO reports.
Image Credit: CC BY 2.0 Gerhard Uhlhorn
England's Greater Manchester region has been home to some unusual sightings over the last decade.
A total of 22 reports of UFOs have been revealed by Britain's Ministry of Defence thanks to declassified documents released under the Freedom of Information Act.

In one incident back in 2009 a panicked witness reported seeing a "dome-shaped orange ball of light" take off from a field while making a strange droning sound. He described it as "organic like a jellyfish" and claimed to have been able to see its internal workings.

Stockport saw two separate sightings within the space of one night back on September 18th, 2001. One report detailed "two grey plumes of smoke" and a "grey triangle" over Stockport station while the other described a fast-moving red light that kept changing speed while wobbling from side to side.

Ashton-under-Lyne also became the site of a prominent UFO sighing in 2009 when a caller claimed to have witnessed eight orange objects which "shone brightly, travelling at speed, low in the sky" before turning 90 degrees and heading off in a different direction.

The sightings are just some of over 2,000 accounts of Unidentified Flying Objects in the skies over Britain that were received by the Ministry of Defence between 2000 and 2009.